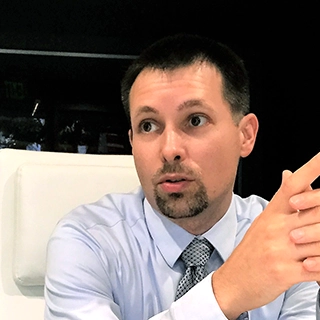 Chris
Amazon Ad Specialist
- 4 min read
Hacking Ad Placement on Competitor Product Pages
Get ahead of the competition on Amazon by strategically targeting their ASINs and displaying your ads on their Product Pages. In this article, I'll provide an overview of why and how to do it. Plus, I'll share a helpful free tool that can help streamline the process. Keep reading to learn more!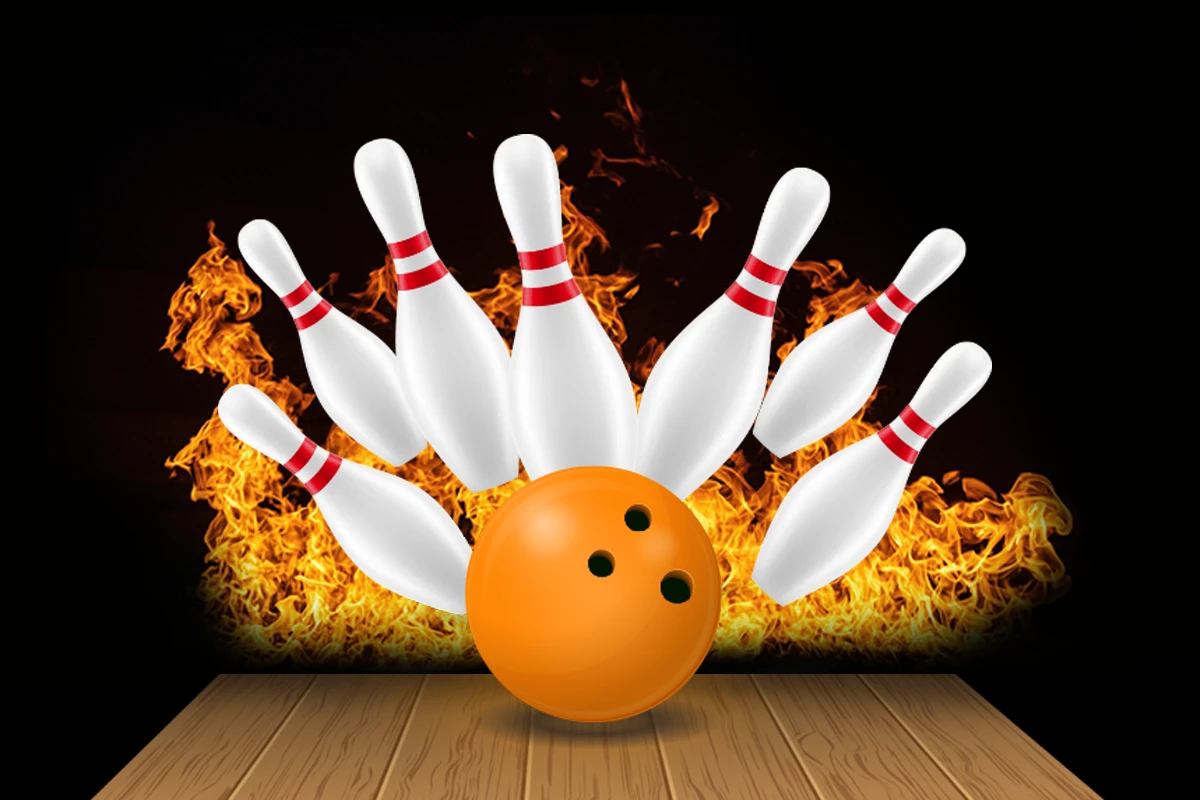 Why does it matter?
With all the bells and whistles, new features, BETA options etc., it is easy to forget important basic aspects of advertising on Amazon. One of these is where are you placing your ad?
When a potential buyer types words into the search bar, they describe what they are trying to find and buy. As we all know, getting a prominent enough placement on these search result pages can be hard, challenging, unsustainable, or even impossible at times. Of course you can do different things to change that, but what about switching up your approach?
By specifically targeting competitor ASINs, your ads can be displayed on their Product Pages. This focused approach allows you to so to speak pick your battle, and instead of trying to stand out from the crowd next to many other similar products, capture the attention of potential customers who are already browsing your competitors' listings.
Rather than your ads getting lost among dozens of others on search result pages, they are strategically placed where they have a higher chance of getting not only some visibility, but getting that attention from potential buyers who are already showing interest in a specific category or type of product.
What pages to collect ASINs from?
In general, you want relevant ASINs of either similar products or such that are frequently bought together with the type of product you are advertising. To determine the most impactful Keywords that will yield these types of results, you can:
Leverage your historical advertising data. Identify Search Terms that have shown the best conversion rates or produced the highest number of sales for you. By using this valuable information, you can make data-driven decisions when reviewing the listings that show on Amazon when searching for that Keyword.
Utilize Brand Analytics. Find important keywords relevant to your existing product or upcoming product launches. Either through your brand's data or by looking up what competitors are ranking for.
Search for a specific brand. Especially in a brand-dominated space you could actually just type in the brand name and have plenty of relevant products to look at.
Search for complementary products. Think of the purchase behavior of add-ons to one's basket. If they are looking at certain products could they see yours and realize they will need to buy that too? If yes then search for such Keywords and collect a group of "complementary" ASINs that way.
Do I take all ASINs that show up?
When you search for something on Amazon and see what the potential buyer will see when they search the same, you will usually find most results are similar. Some will seem less similar and so less relevant. You can also tell which listings are placed earlier or later on the page organically or through ads. Using all this data you can come up with any number of strategies as to which Product Pages to target with your ads.
You have the option to collect ASINs from Page 1 simply following the logic that those are getting the most "eyeballs" already. Or you can refine it further by taking only organic results from that page if that fits your strategy better.
At times you might want to expand your search beyond Page 1, especially if the products listed on Page 2 etc. are still indicating lots of page visits and sales (an impressive BSR etc.); that can ensure you have a comprehensive view of the competitive landscape.
Yet another way is to search for specific brands and their listings you wish to target because you expect to have a great conversion rate against them or because your product is in a phase where capturing more of their market share is very important to you, or because maybe they are trying to encroach on your territory and you want to keep that brand at bay.
Whatever your goal is, you can select Target ASINs accordingly!
Save time, be efficient!
Now, all this can be very time consuming.
This is why we launched the Samurai Extensions!
You can effortlessly gather all ASINs associated with a competitor's listing in a single click. Say goodbye to the tedious task of individually collecting each variation - whether it's 20 or 50; this Chrome Extension saves you valuable time and effort.
By simply installing the Extension you can instantly collect all the ASINs of your choice. You can quickly and efficiently build your list of targeted ASINs without the hassle of manual copy-pasting.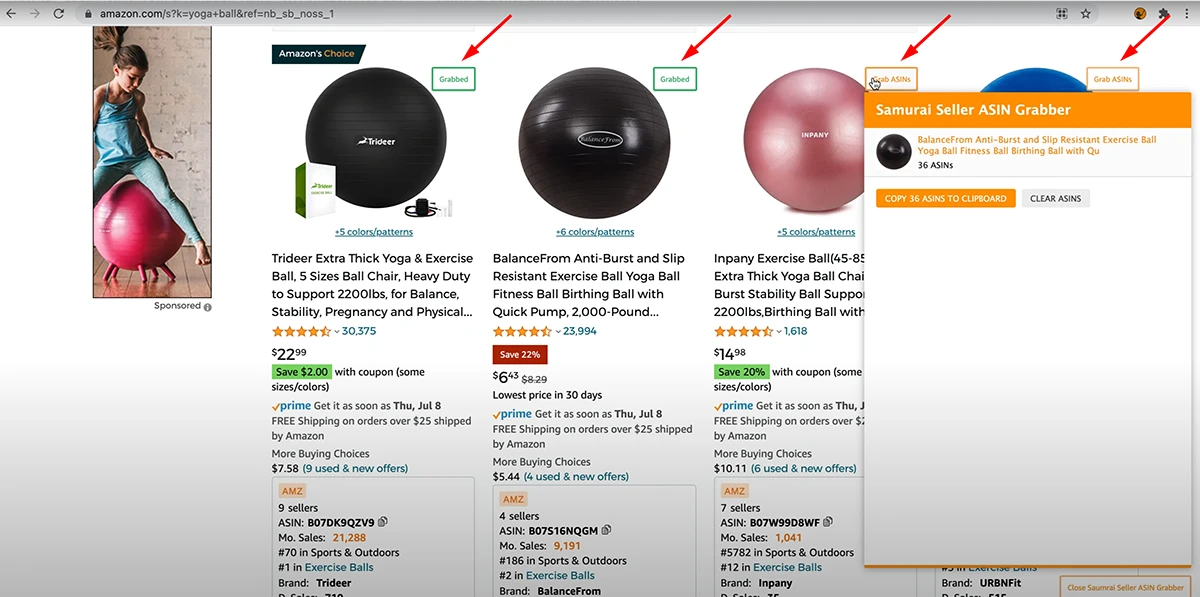 Once you have compiled your list of ASINs using the extension, you can seamlessly integrate them into various campaigns within Campaign Manager. Whether you're setting up a Sponsored Product campaign, a Sponsored Display campaign, or even Brand ads, the gathered ASINs provide you with valuable targeting options for advertising strategies.
Empower your Amazon PPC campaigns with the ability to efficiently collect and leverage competitor ASINs. Streamline your research process and gain a competitive edge in the marketplace without endless extra work. With the Samurai Seller Google extension you can easily collect Target ASINs to in turn engage in a one-on-one "battle" for customer attention.
Let's maximize your advertising success on Amazon, start using our powerful Extension for free!
Get it here: ASIN Grabber Chrome Extention
Learn how to use it in this video: