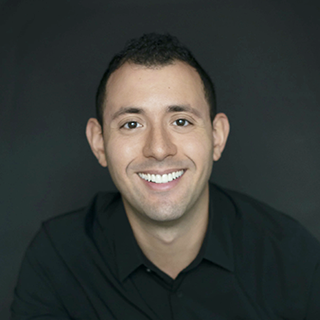 Aaron Cordover
Amazon Entrepreneur & Samurai Seller Co-founder
- 3 min read
Major Disruption to Amazon's Review System Just Launched — All New Formats Shown
More shakeups are happening with new ways of displaying reviews for BOTH desktop and mobile. Amazon is doing a huge test right now.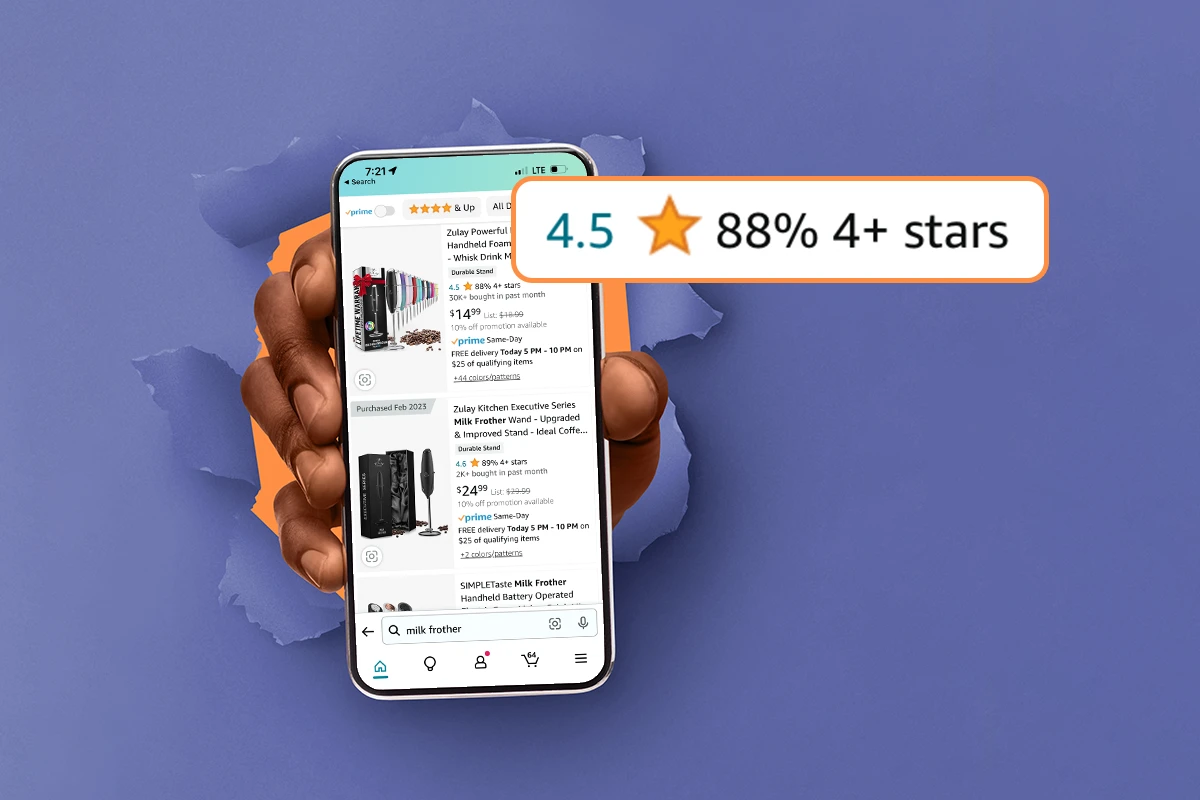 Here are the possible views we are seeing, they are showing both on mobile and desktop:
1. "Normal" or "Legacy" View (how it's been until now Aug 2023)
Review Ratings: Exact star rating shown numerically, then represented visually in half or full stars (5 stars, 4.5 stars, 4 stars etc. rounded).
Review count: Shows full counts in unabridged format. (1,000; 10,000; 100,000).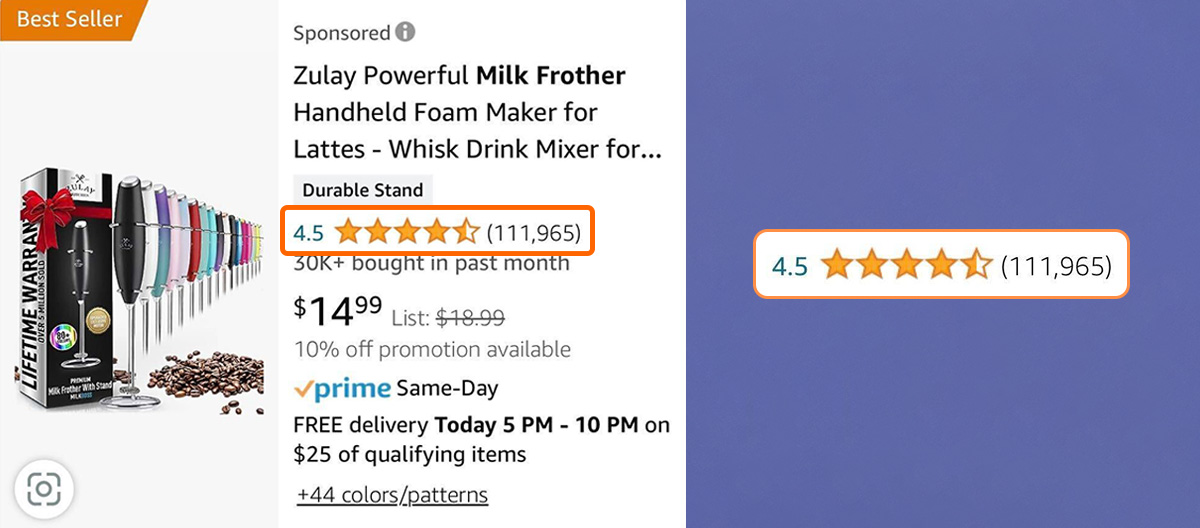 2. Hide Review Count Only
This is exactly like the legacy view except the review count is hidden.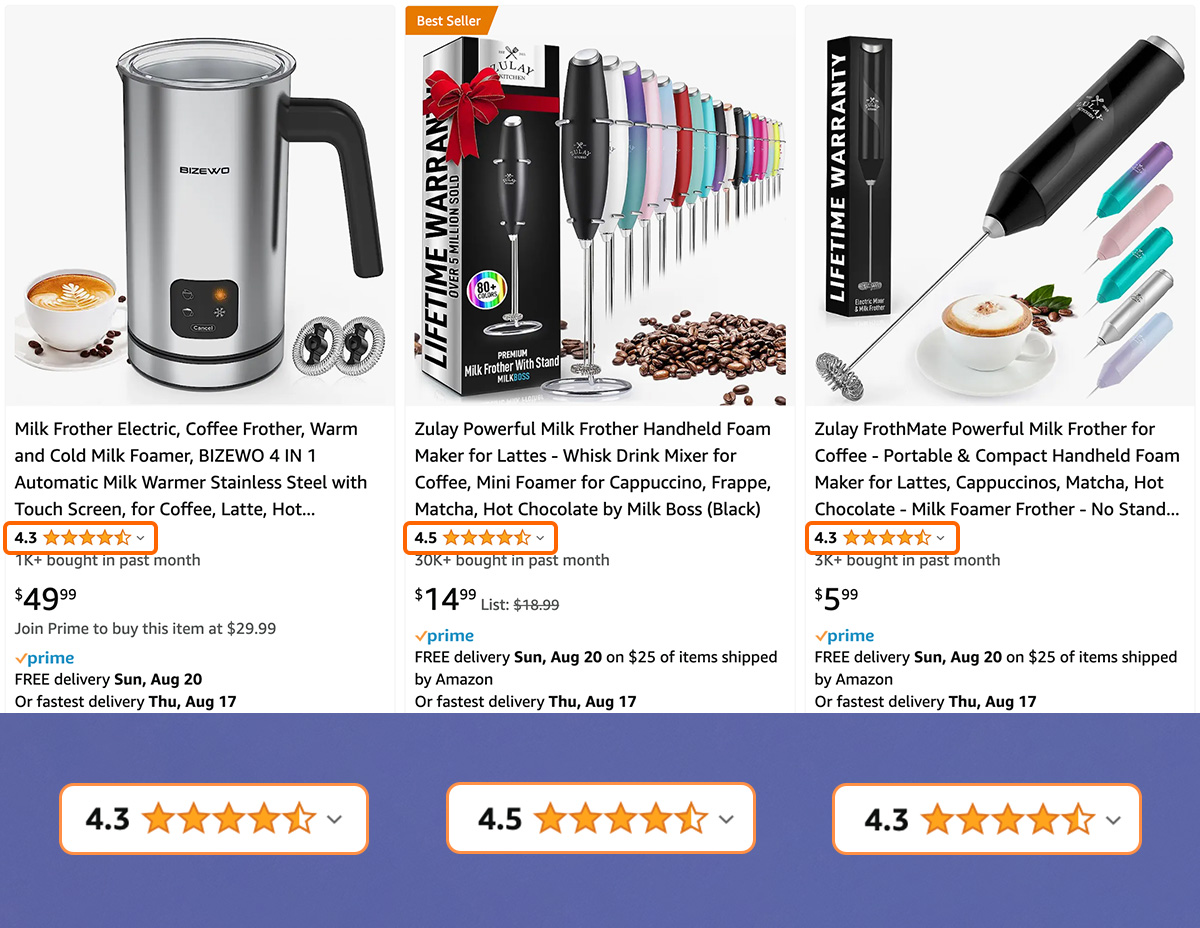 3. Replace Review Count with PERCENTAGE of 4 Star+ Reviews
Count is hidden.

4. Replace Review Count with PERCENTAGE of 5 Star Reviews
Count is hidden.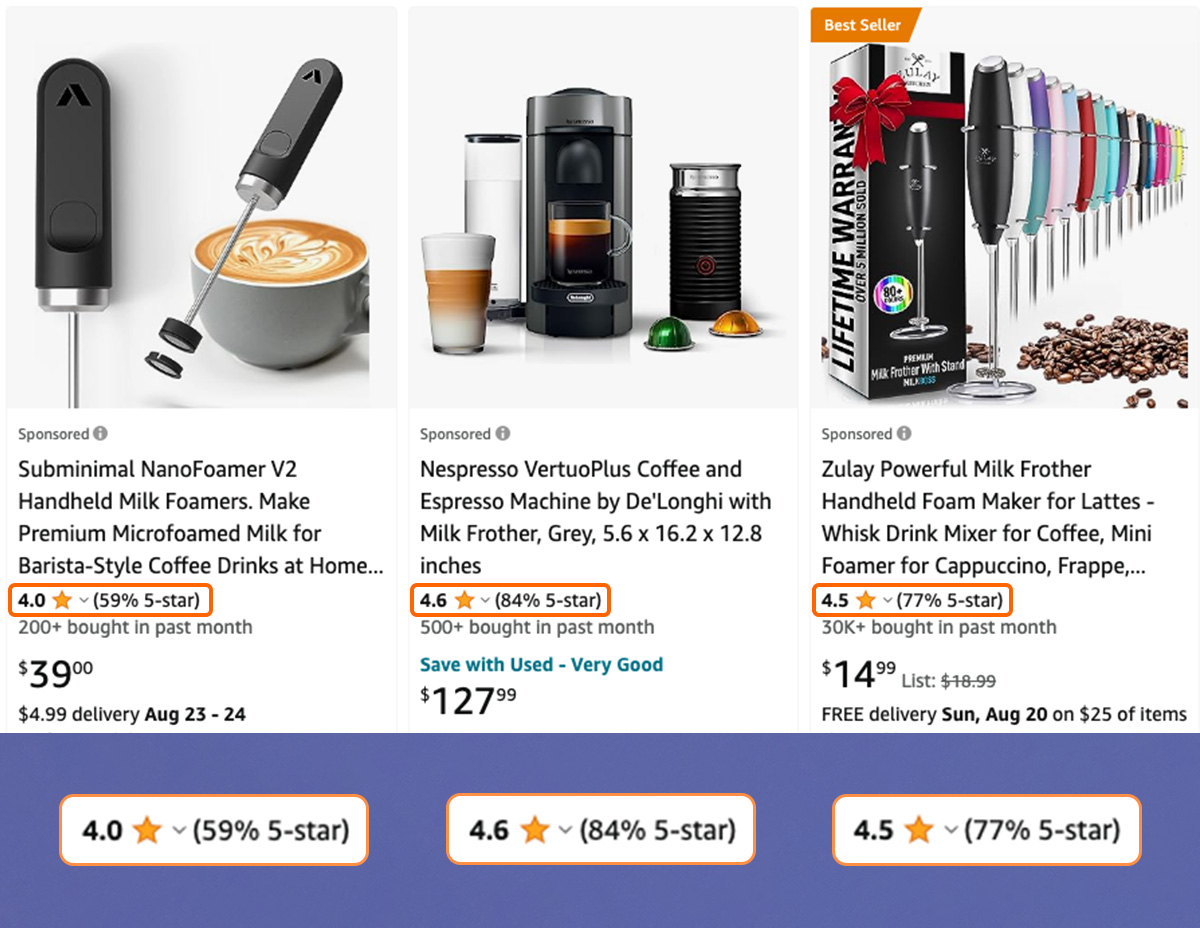 5. Hide Review rating number, keep visual representation
Change Review Count to Number of Thousands (71.1k shown instead of 71,125).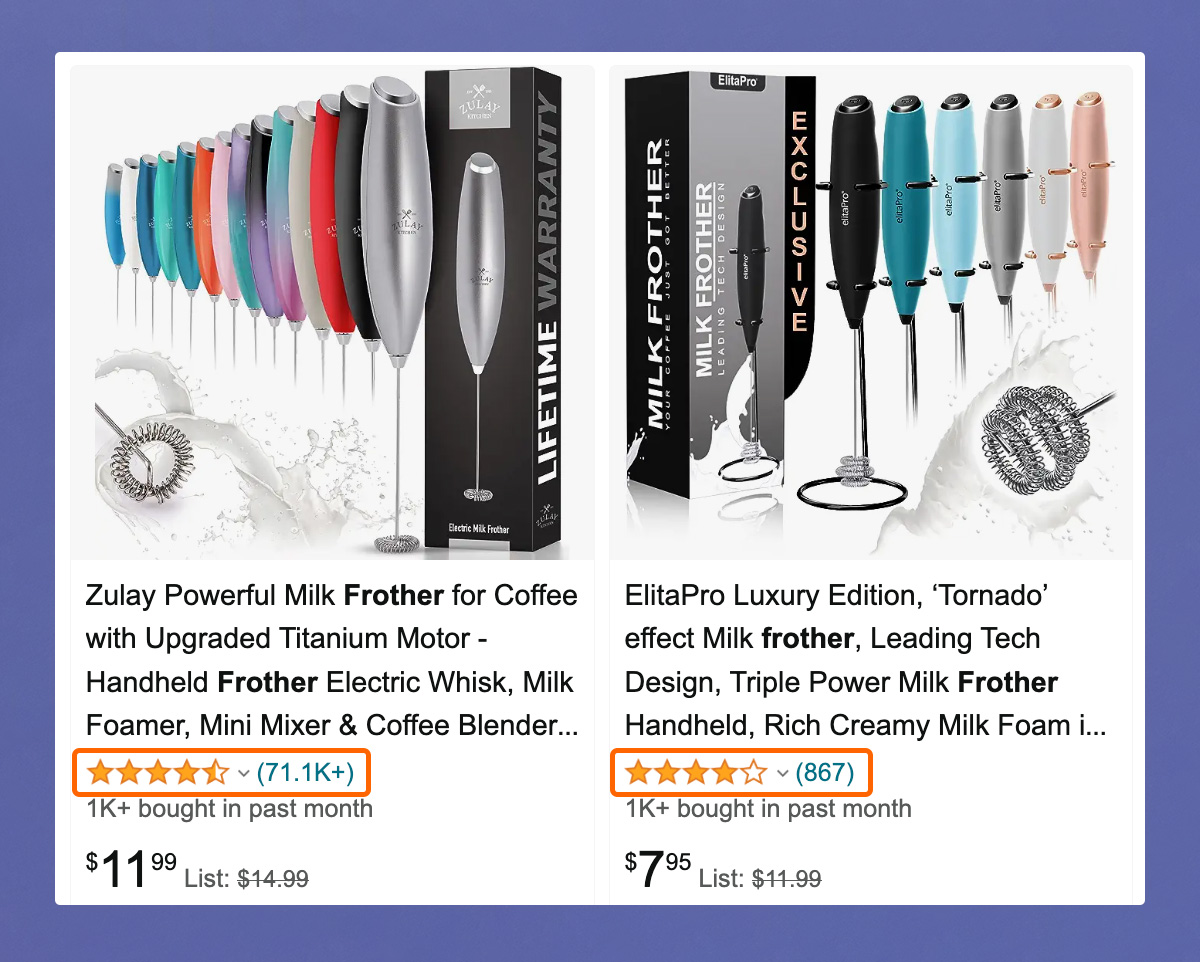 6. Change Review Counter format to Number of Thousands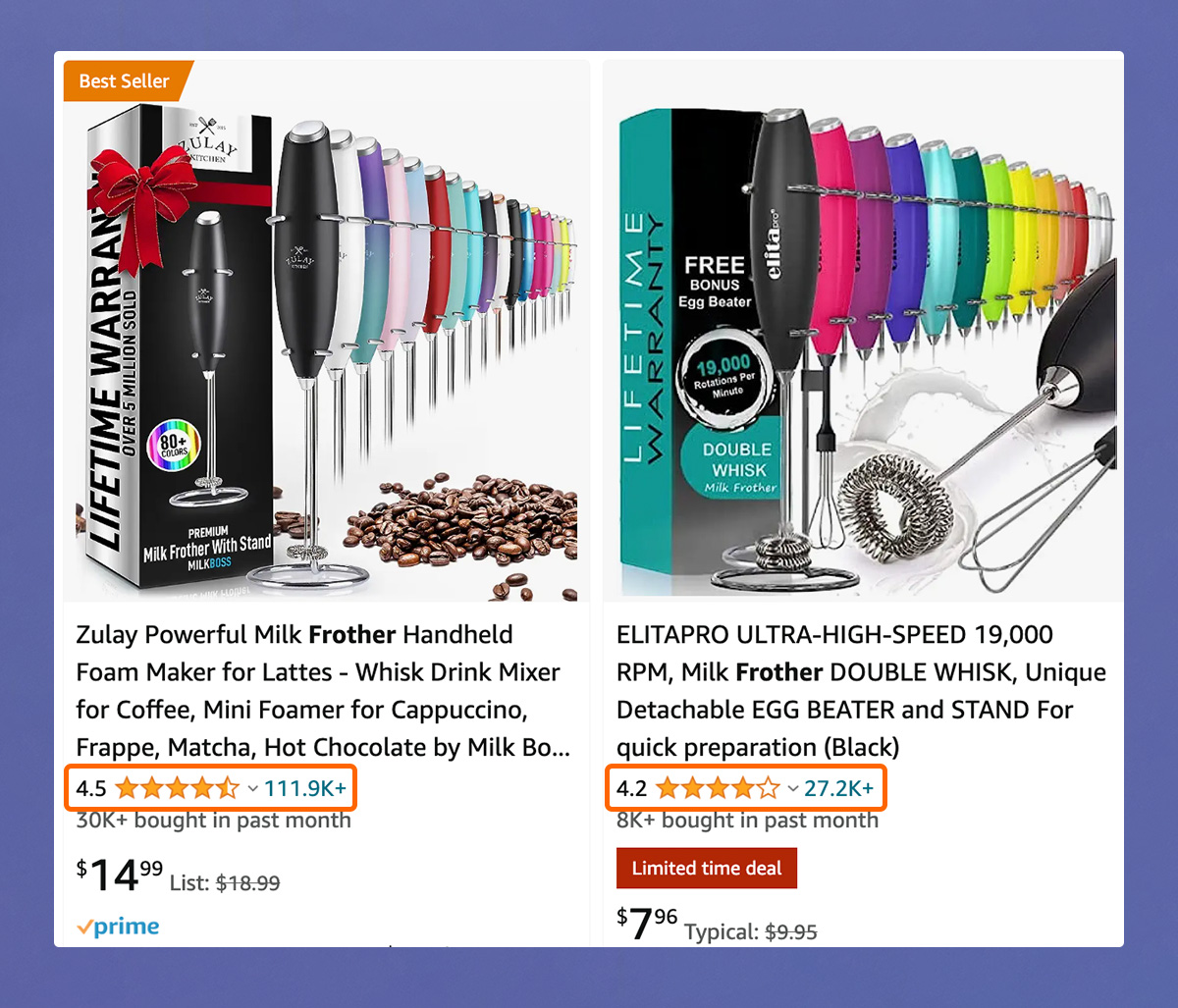 Is anyone seeing any other review display format?
Which of these is going to win Amazon's massive A/B testing?
One thing is for sure, Amazon is wanting test if there is a better way for NEW products to be discovered. This is a bullish sign for innovative products and more creative minds re-imagining the E-commerce space with better products.
At the end of the day, Amazon might opt in for the legacy view, or maybe only changing review count to number of thousands. But they might also entirely change the review system and hide either review count OR total number of reviews.
EARLY WARNING: Right now Amazon is ONLY changing Search Results pages — NOT the main detail page view. (Listing). If this test results in a better customer experience (AKA MORE TOTAL SALES), then Amazon, in my opinion is LIKELY to change the main detail page to match the winning review display format.
I am also observing that Amazon is KEEPING THE TOTAL UNITS PURCHASED on each of these views. It seems they are testing to show UNITS purchased as social proof rather than number of reviews. Why? My guess is that this is because 10,000 reviews for a product from 5 years ago that has gone stale gives a false social proof. Number of units purchased LAST MONTH gives much stronger social proof. It is taking away stale products from Amazon's catalog.
It seems their test of showing the total number of UNITS has resulted in a positive experiment for them, now they are moving on to see total review counts and ratings.
Next will be the product detail page.